Actuation Products
Electric Actuators and Control Systems
Rotork Controls is Rotork's electric valve actuator division, offering an electrical solution to industrial valve control and actuation applications of virtually any size, description and complexity.
Rotork Controls' capabilities encompass actuators and control systems for new plants, plant extensions and upgrades, together with life of plant support. All activities are available from the world's largest dedicated sales and service network, providing a truly local service that is tailored for the specific needs of customers and industries in every part of the globe. Rotork's unrivalled range of market-leading products offers a robust and economic solution for every valve duty and operating environment.
---
Electric Process Control Actuators and Control Systems
Rotork Process Controls designs and manufactures electric valve actuators for specialized processing and environmental applications demanding swift and precise valve movement and positional control.
Products are manufactured at Rotork Process Controls' headquarters at Milwaukee, USA, and fully supported by Rotork's global network of over 150 offices and representatives. With more than forty years specialist experience of designing rotary and linear electric actuation solutions to the most demanding applications, including extremes of temperatures within industries such as cement, glass, steel, pulp & paper, power, oil, gas and ethanol, Rotork Process Controls can supply and support customers' requirements for control valve applications in virtually any operating environment.
---
Fluid Power Actuators and Control Systems
Rotork Fluid Systems is dedicated to the design, manufacture, sale and support of high torque and reliable fluid power valve actuators on a global scale.
Manufacturing plants in Italy, Germany, the United States and Sweden are supported by a strategic network of Centres of Excellence, serving application engineering, control system packaging, installation, commissioning and after sales support for local industries. Customers also benefit from Rotork's international sales and service organization, providing even greater global coverage and ensuring a swift and effective response to customer requirements.
Rotork Fluid Systems' commitment to quality and safety includes custom test systems to secure the correct operation and functionality of products and assist with research and development.
---
High Performance Vane Actuators
K-TORK high performance 1/4-turn pneumatic actuators are the world's most advanced vane actuator products. With the proven dual-opposed lip seal design, K-TORK actuators provide the user with extreme high cycle life, precise modulating accuracy and overall reliability. Available in both double-acting and spring-return, K-Tork true-rotary valve actuators include features such as:
Simple, One-Moving part
Integral NAMUR control accessory mounting interface
Pressure rating to 150 PSI
Totally-enclosed and sealed spring return
Torque outputs up to 150,000 in/lbs
Complete range of Open/Close and Modulating controls
3-Year Performance Warranty
Backed with factory support, on-site service, training and retrofit services to provide the user with the lowest Cost-of-Ownership. Reduce commissioning time, routine, preventative & emergency maintenance, downtime, power consumption and outside service costs with K-TORK.
---
Remote Control has been manufacturing and supplying pneumatic actuators and control solutions to the world valve market since 1961. In this time they have built up a leading reputation for providing quality products and delivering excellent service to their customers.
---

The WSA Ni is a unique nickel infused actuator that employs an Autocatalytic Nickel Infusion process to deliver a uniquely effective corrosion resistant actuator for use in aggressive environments, under high humidity, and in application areas where an attractive, long-lasting surface finish is desirable. MORE>>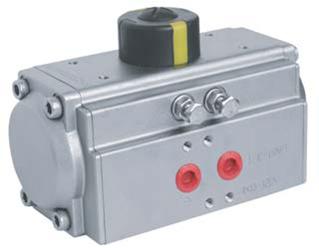 ---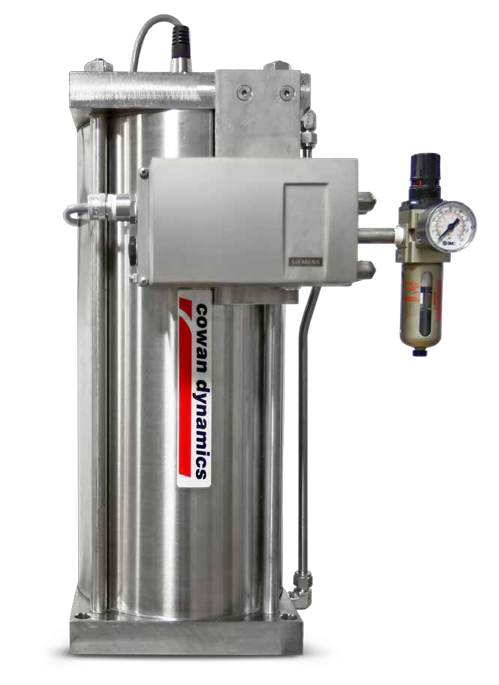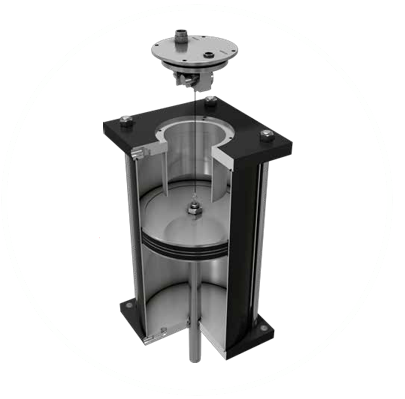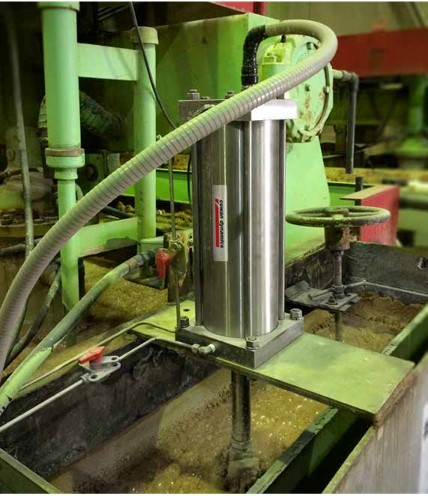 The Cowan Dynamics AT Series Dart Valve Actuator provides exceptional control to maximize yield. Utilizing a patented, self-contained position feedback transducer, conventional linkage arms are eliminated. This innovative design allows for a remote mounted digital positioner and/or control panel that optimizes the performance of your floatation bed control. No more exposed linkage arms that easily become jammed, loosen, or damaged. A retrofit of the AT Series system will maximize throughput by optimizing your dart valves, as well as save money on maintenance by limiting common failure components in existing systems.
---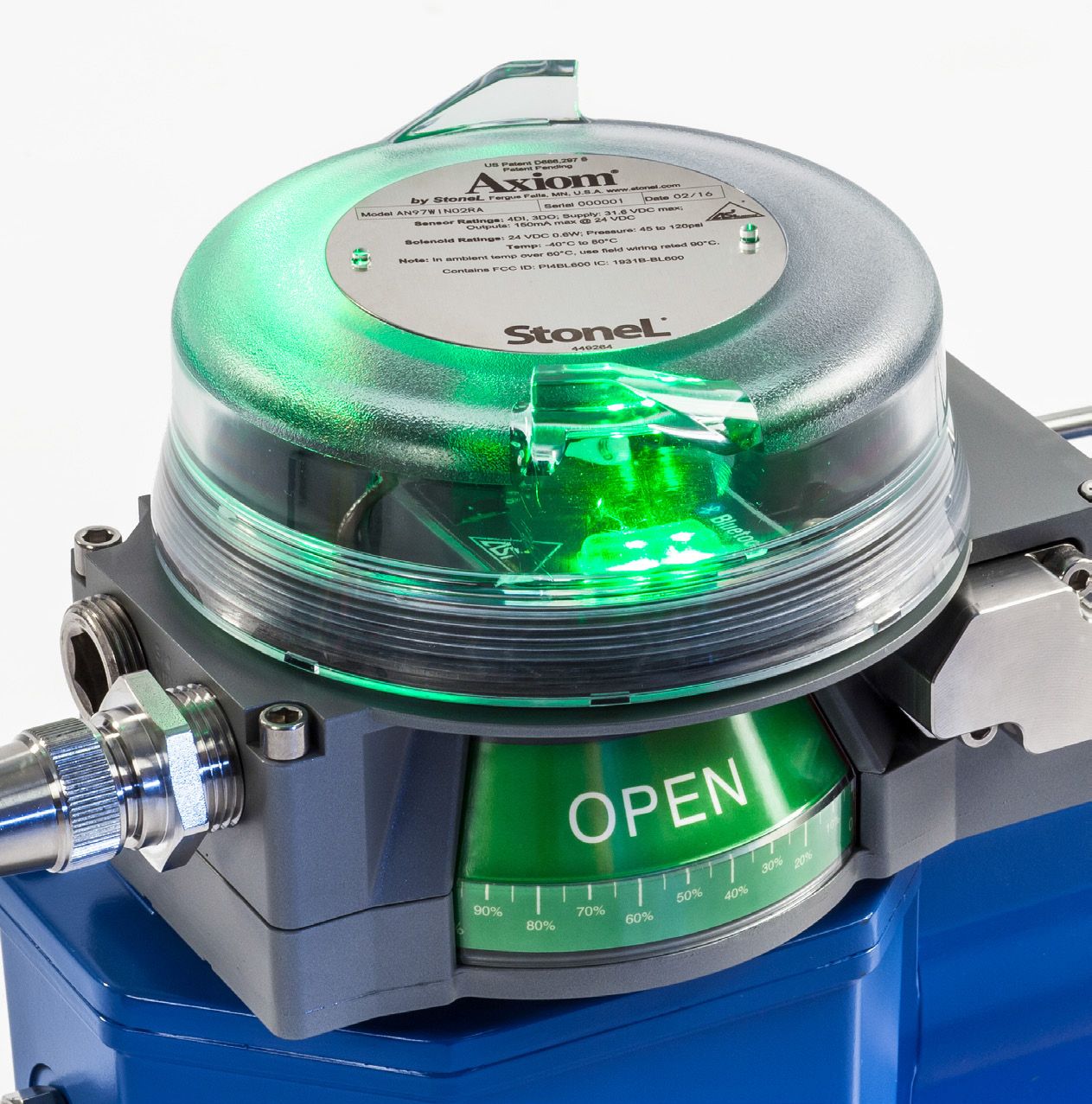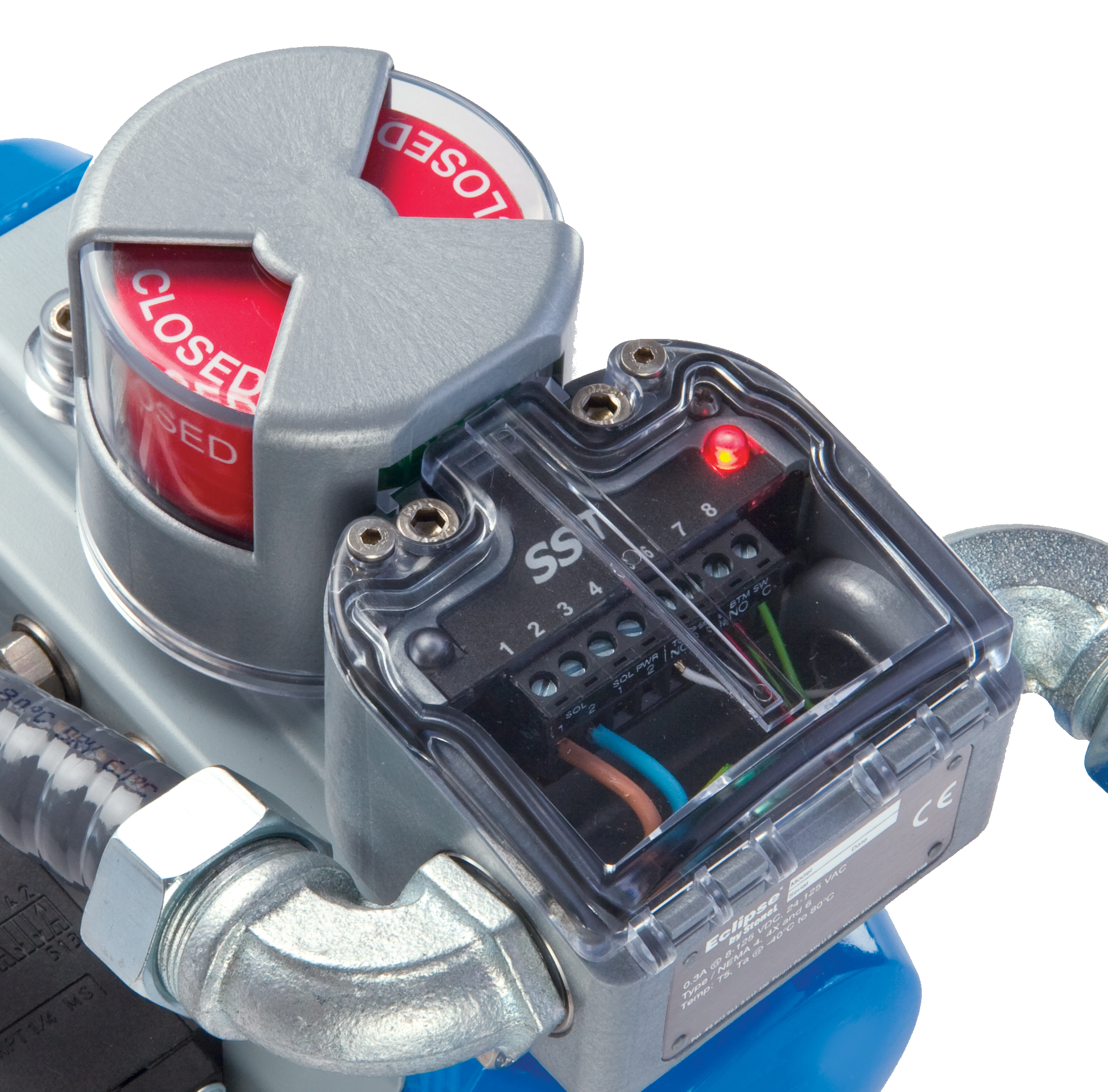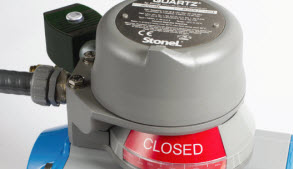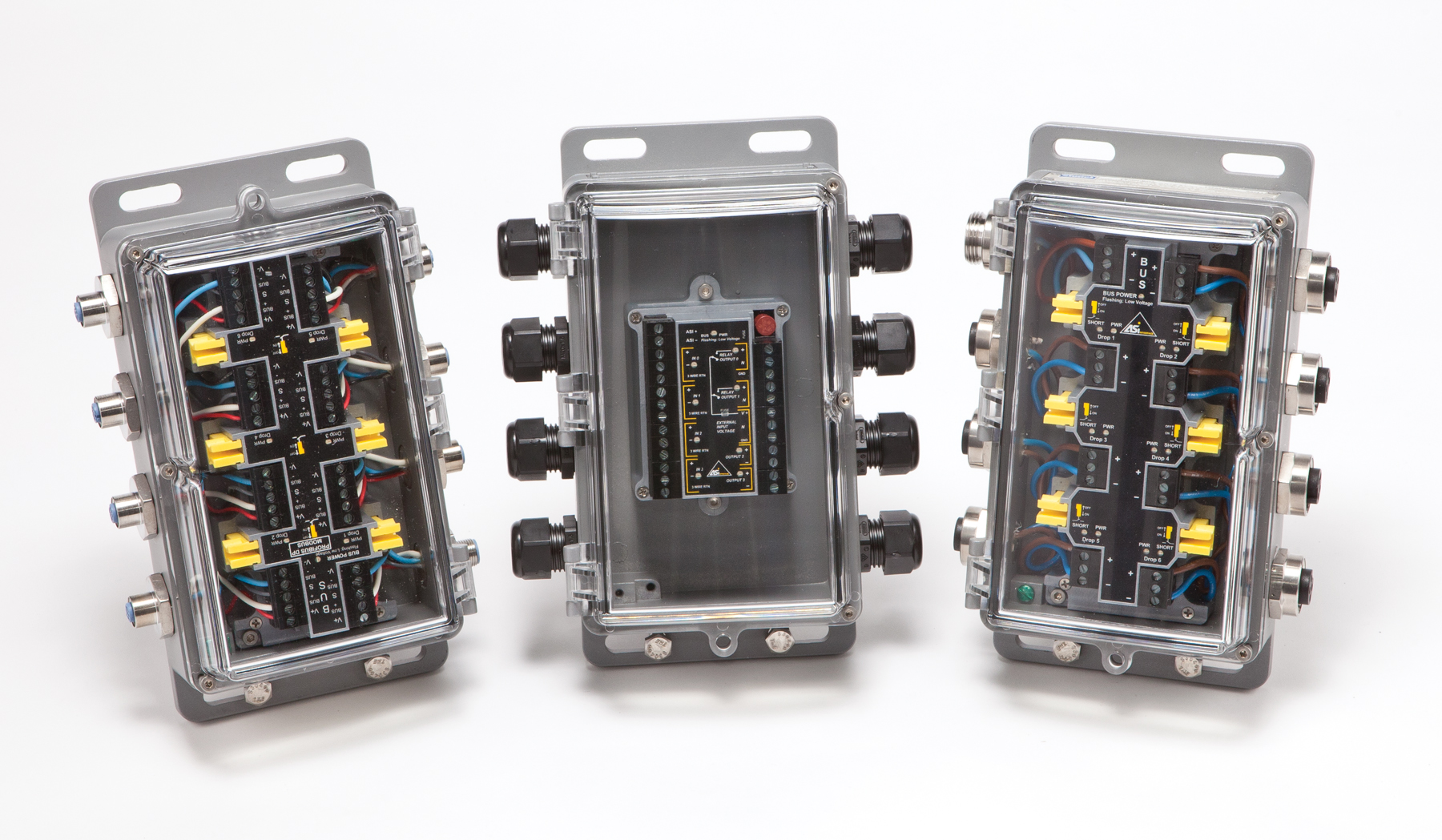 StoneL offers a broad array of valve communication and monitoring products that enable discrete automated valves to think and communicate. Whether using point-to-point wiring with conventional monitors or communication networking in hazardous or general purpose environments, StoneL offers an optimal solution for your application.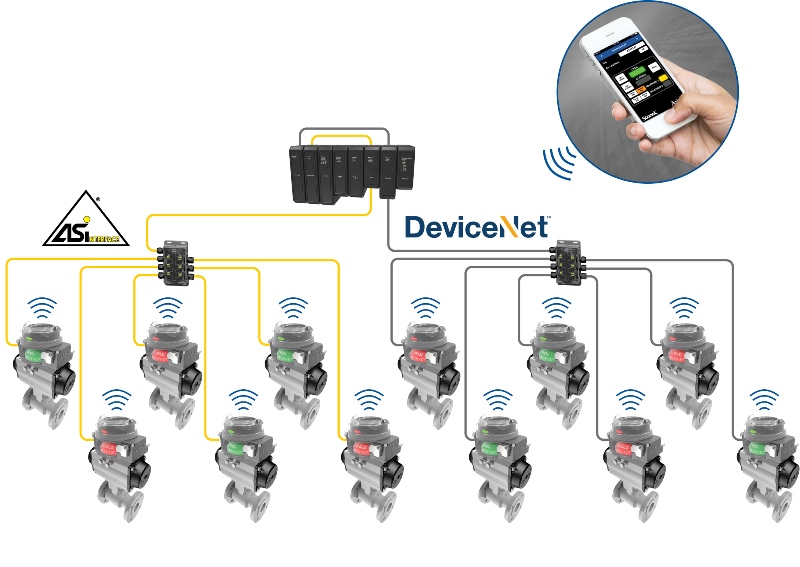 ---

Valve Accessories and Controls, designs, manufactures, and markets quality products for controlling actuators in various flow control markets. The simple, but rugged products incorporate many years of direct industry experience, coupled with a genuine interest in customer feedback and satisfaction.

The V100 series product (BLX) is a proven performer and a complete package of pneumatic and electro-pneumatic units. The R100 stackable feedback module can complete a Nema 4X package. This series offers a number of specials such as nickel or Tufram coating. Flexible mounting to rotary or linear actuator is made easy with the "quick connect" couplings.

The V200 series positioner is our newest unit offering the "all-in-one housing" of the standard Nema 4X I/P and internal feedback options. This unit is also available with EX, FF (fail freeze), or 0-10V I/P options. External zero and span make this unit easy to calibrate.
---
Westlock's ICOT™ positioners set the standard for the control of both rotary and linear valves. The ICoT™ provides intelligence for the control valve through a microprocessor-based system. System calibration is performed easily requiring only minutes to accomplish. An on-board microprocessor uses the calibration data to provide accurate operation over the full span of valve travel during normal operation. The ICoT™ positioner has the capability to constantly monitor its own operation. If an error or failure condition occurs, it will be displayed on the local LCD.
Unlike conventional positioners, the ICoT™ (patent pending) develops accurate valve position feedback without the need for linkages, levers, and rotary or linear seals. Position sensing is performed totally by non-contacting means, permitting use of advanced control strategies where knowledge of valve position is used in predictive and other algorithms.